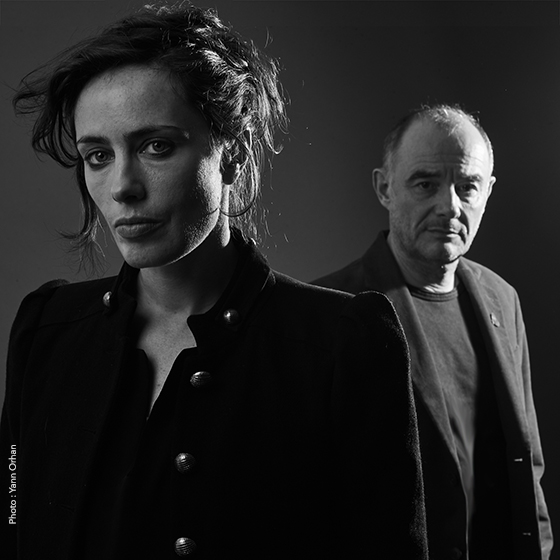 he solstice, because there is undoubtedly something pagan in these songs, a statue of a druidess, a white witch saved from the flames, haunt these 10 titles inhabited by wild animals and dark forests. We enter through strange synths, distressing and mystical, "La Revanche de la Louve", a transcendent story of human nature, an absurd cacophony in the face of animal truth.

And here we are embarked on these "Rêves Clandestins" distorted keyboards, serious melodies, mysteries to be deciphered.

owever, not everything is gloomy on this first album, on the cover signed by artist Yann Orhan (Thiéfaine, Lou Doillon, Arthur H…), from a photo by Richard Schroeder. Hum Hum also tames a sparkling night which knows how to adorn itself with tenderness, luminous and dancing, with bonfires, walks of happy people and sincere loves.

And the sublime Camargue horse in the "Monkey Song" clip reminds us that even in the lightness of pop, elegance is a step forward between us and the freedom of others. At the helm, Frédéric Lo, the accomplice of new wave artists, understood it well: Hum Hum, the first record of the summer solstice.